Rocky Mountain National Park

Experience Wildlife

Bull Elk at the Evergreens
At the gateway to Rocky Mountain National Park, our Estes Park, Riverfront Cabins and our secluded Vacation Home are the perfect getaway.  Estes Park, Colorado is known for its warm, relaxing, connection to nature, as well as, the many activities the town and the National Park have to offer.  At The Evergreens on Fall River, you'll be in the heart of it all.
Learn more about our Riverfront Lodging and our Vacation Home in beautiful Estes Park.  Book your room Today!  Make the most of your Estes Park, Colorado Vacation.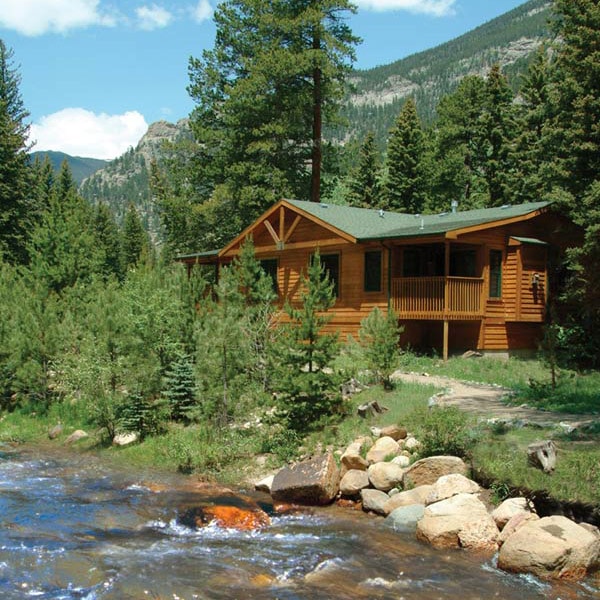 Whether it is Winter, Spring, Summer, or Fall, Estes Park offers a wide variety of activities, sightseeing, wildlife viewing, and relaxation for all ages.  The Evergreens on Fall River is located 1.5 miles from Rocky Mountain National Park, and 3 miles from downtown.  Our convenient location allows for quick access to all that Estes Park has to offer.  For more information, please feel free to call or email us, and we will be happy to assist you.